SMEXA'12 Lifetime achievement awards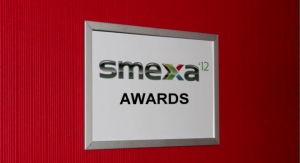 The itSMF has a long history of serving the IT Service Management community in South Africa. Stalwarts of the industry who have, over many years, and in many different ways, contributed their time, experience and energy to the good of the community were recognised at the SMEXA awards ceremony.
Congratulations and thanks!
Recognised, for their lifetime achievement, were:
Conn Wood
Derrick Plank
Madeleine Townsend
Maureen van Jaarsveldt
Neil Petford
Also, the top ITSM project award for 2012 was won by Imperial Online and the top ITSM promoter award was won by Liesl Simpson.
back to top